Recent Years
Success Begins
A period of mediocrity ensued, with the Kings only resurging as they broke a six-year playoff drought in the 2009–10 season, with a team that included goaltender Jonathan Quick, defenseman Drew Doughty, and forwards Dustin Brown, Anže Kopitar and Justin Williams. Under coach Darryl Sutter, who was hired early in the 2011–12 season, the Kings won two Stanley Cups in three years: 2012, over the New Jersey Devils, and 2014, against the New York Rangers. Quick and Williams respectively won the Conn Smythe Trophy as the most valuable player of the playoffs.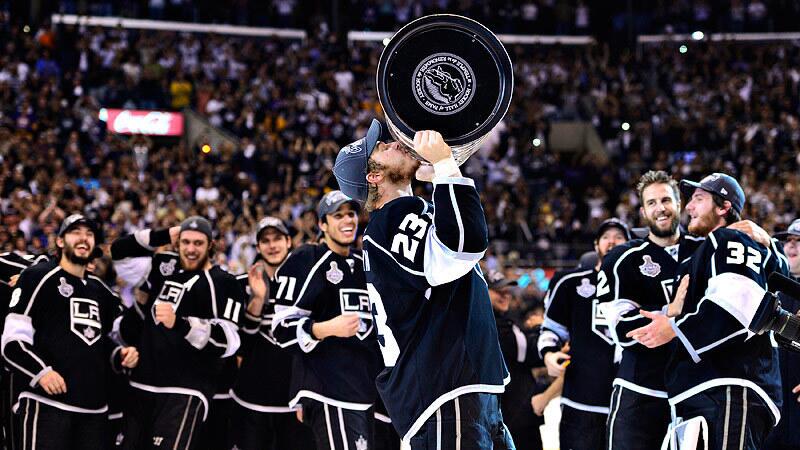 Post-Title Slump
Having won two Stanley Cup championships in the last three years, the Kings entered the 2014/15 season as the early favorites to retain their title. However, the Kings struggled often, with scoring slumps, defensemen losing games to injury and suspensions and frequent road losses. A defeat to the Calgary Flames in the penultimate game of the season eliminated the Kings from playoff contention, while qualifying Calgary, which coincidentally missed the post-season during the Kings' five-season playoff streak. Despite finishing with a record of 40/27/15, the Kings became the first defending Stanley Cup champion to miss the post-season since the 2006/07 Carolina Hurricanes and only the fourth overall since the 1967 NHL expansion season.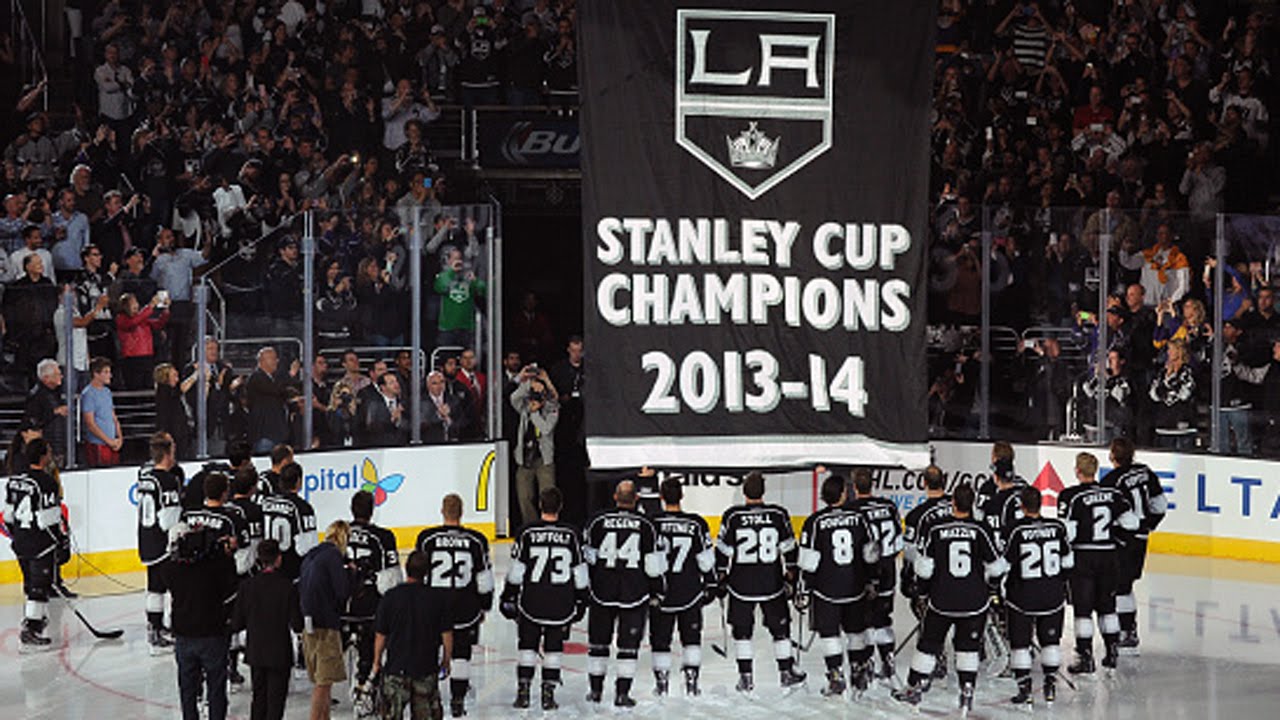 At the start of the 2015–16 season. The Kings were expected to make the playoffs. They entered the playoffs as the fifth seeded in their conference and second seeded in their division. They faced the San Jose Sharks, but lost to them in five games. On June 16, 2016 the Kings named Anze Kopitar the 14th captain in team history, replacing Dustin Brown, who had led the team for the past eight seasons.
The 2016-2017 season would be their 50th anniversary along with the other, still active 1967 teams (St. Louis, Philadelphia and Pittsburgh). For the first time since 2002, the LA Kings hosted the 62nd National Hockey League All-Star Game. With an injury to Jonathan Quick that had him sidelined for most of the first half of the season, the Kings struggled as Peter Budaj filled the void having his first starting duties since his time with the Colorado Avalanche. Eventually he would be traded to Tampa Bay for Ben Bishop. Despite the trade, the Kings ultimately missed the playoffs for the 2nd time in 3 seasons. General Manager Dean Lombardi and Head Coach Darryl Sutter would be both relieved of their duties with Rob Blake becoming the new General Manager and John Stevens to be promoted to Head Coach after serving as Associate Head Coach for the Kings for several seasons. In the 2017 NHL Expansion Draft the Vegas Golden Knights picked up defenseman Brayden McNabb who had been left unprotected by the Kings.